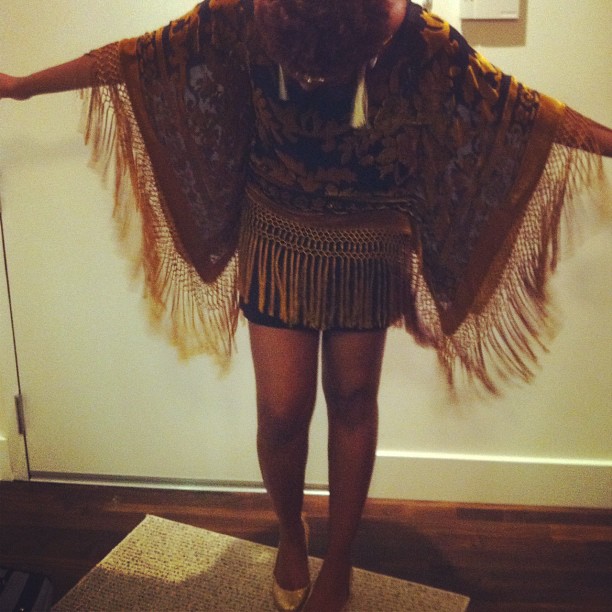 Remember my dream birthday suit? Yeah, that didn't happen. Instead, I wore this. Today I turn 29 on the 29th, so over the weekend I had a "golden birthday" party. I love what I got to wear, and I loved seeing all my guests arrive in gold! And for those that didn't dress festively, I kept some golden mardi gras beads on hand. Some more photos of the festivities:
Not pictured: my golden birthday tiara (oops).
Thanks to all my friends and family who've already made my birthday so wonderful. You guys are the best!
Photos via Malpaljean, Poeticandchic, me.