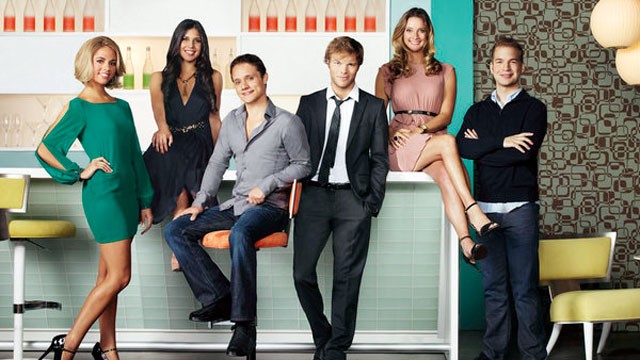 Bravo's "Silicon Valley", the much talked-about and often maligned new reality show, is finally here. Pretty much all of Silicon Valley has come out against it (especially Sarah Lacy). And I get that it's a sensitive topic for a lot of people – this place is their life and their livelihood! But being that a) I'm addicted to Bravo and that b) a friend/former colleague is a producer on the show, I was excited to see what they came up with. In my opinion, the results weren't bad.
First, this is a Bravo reality show, so let's just all engage in some willful suspension of disbelief. The nitty gritty of start-up life – the long days and late nights, sometimes frantic decision making, a few forgone showers – will probably not be shown. And if it is shown, will be adapted for TV. Whether or not you agree that the cast is representative of "rising tech stars" in the Valley, I'm sure we can all agree that they're certainly the Valley's most prominent exhibitionists.
Second, Silicon Valley is actually an exciting place.
Third, as I suspected there would be, there were some true nuggets of truth on the show. Describing his living conditions, Dwight said, "I can afford beer and I have a mattress, what more do I need?" To me that's actually a really sane perspective, and a far cry from the Real Housewives! Another character, David, talks about getting lots of press and publicity but still having no money. At one point he says he only has $700 to his name. I can relate to that, and I think a lot of people out here can.
But most importantly, a toga party figured prominently into the premiere episode, and what do you know – I've been lusting after several Greek-themed accessories myself! In case there's a toga party in your future (or you just want to dress like one), I found a few items that will make your outfit complete.

Start at the top – with a gilded handband to channel your inner Greek goddess; cinch your tunic with a modern-day laurel wreath belt; then polish off your look with winged sandals in homage to the wings of Hermes himself.
P.S. Remember that photo shoot I did with Asterisk SF? Check out the results!
Cast photo via ABC