With my DIY (Design-it-Yourself) jewelry giveaway going on, I wanted to show one of the necklaces I've designed in the past.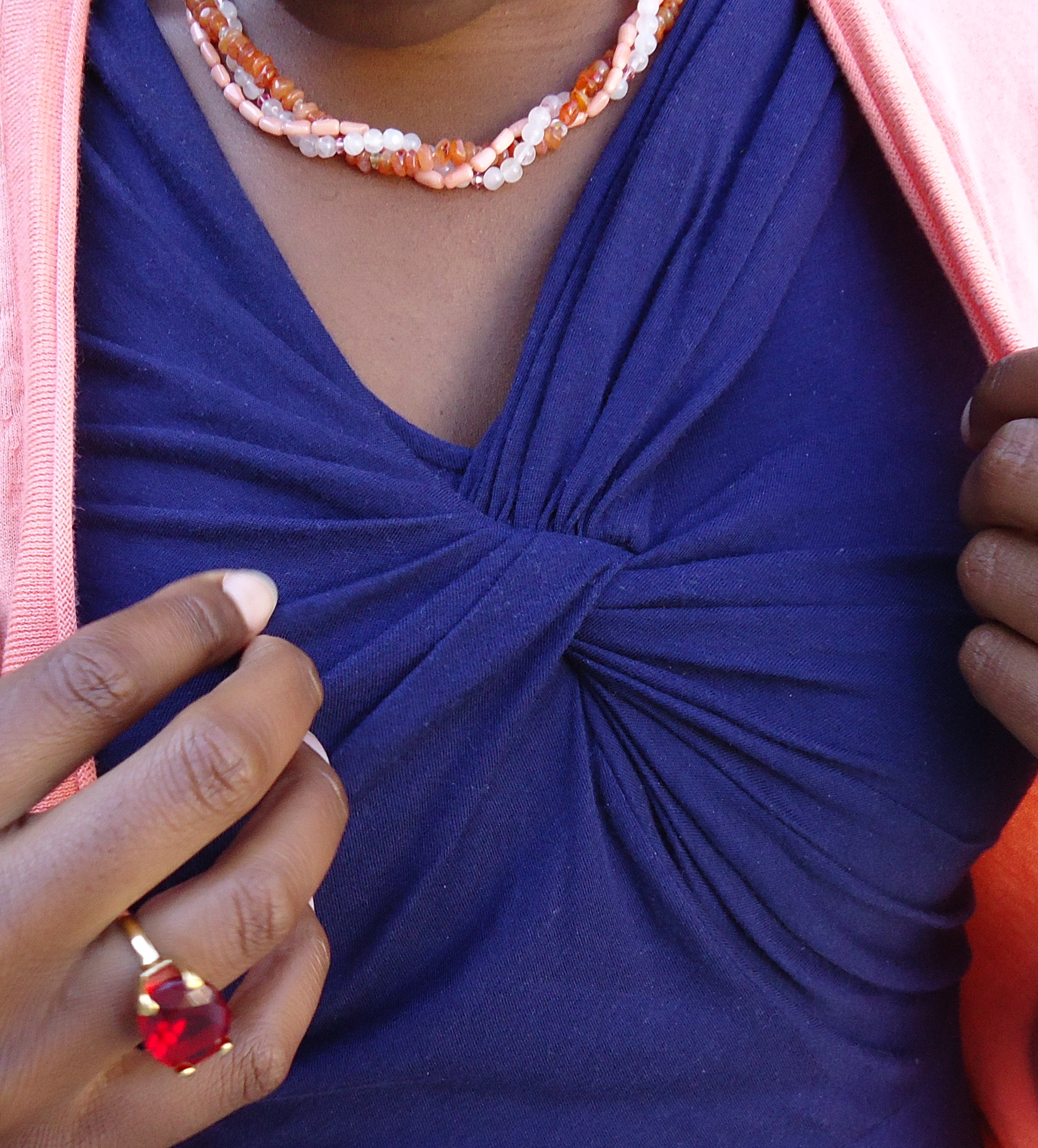 I co-designed this with a friend's mother in high school. Back then she made jewelry (she's now a gemologist), and the year of my senior prom she was making necklaces for my friend's date and his friends' dates, and offered to do one with me as well. We went to a bead store together to pick out the stones, and she did the stringing. I didn't wear much jewelry in high school, so this necklace is one of my first pieces.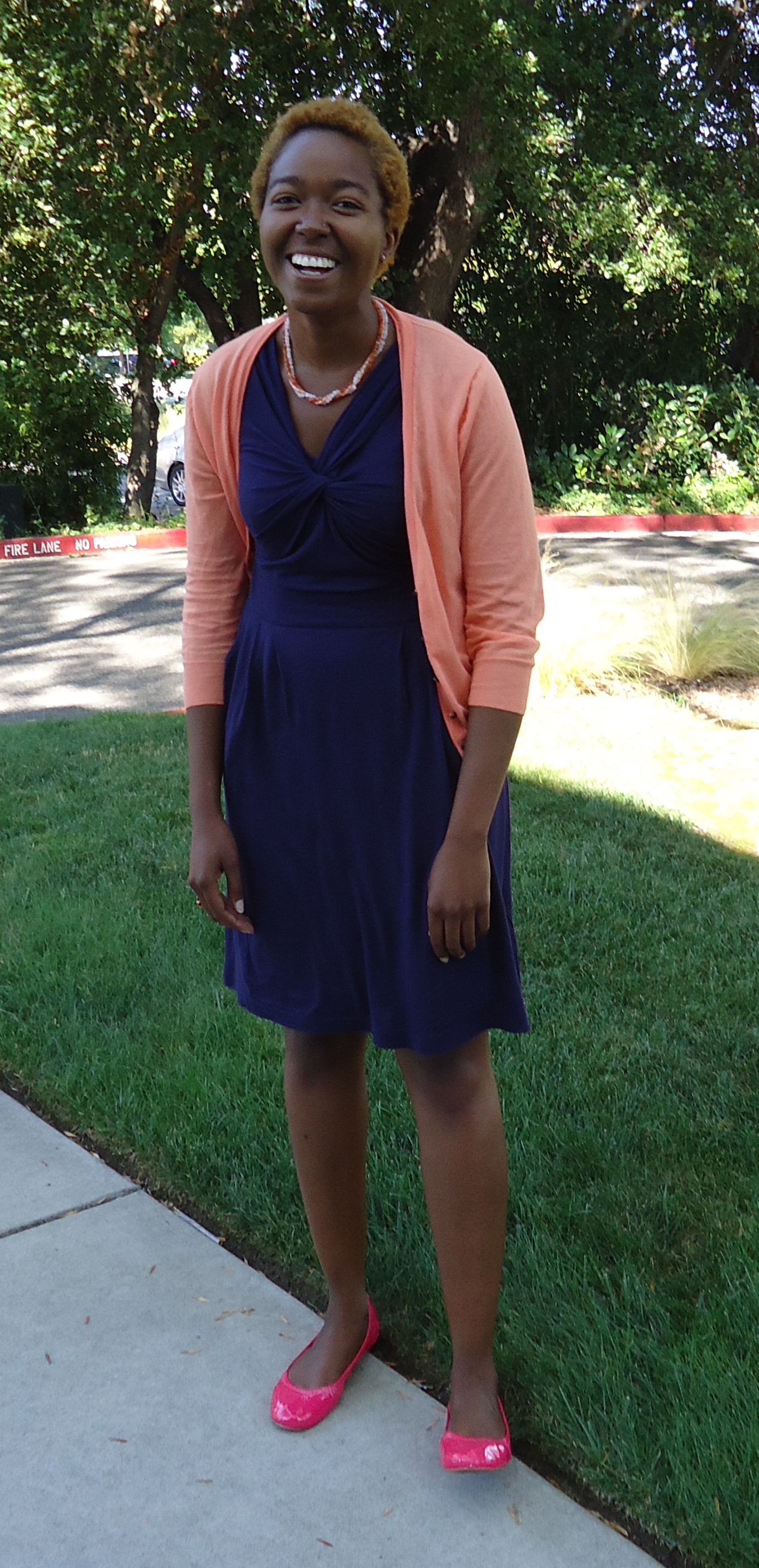 Wearing it at work the other day, a woman who knows gems told me the orange stones were carnelian. I was pleasantly surprised. I can't remember if I knew in high school, but it's great to have that knowledge now.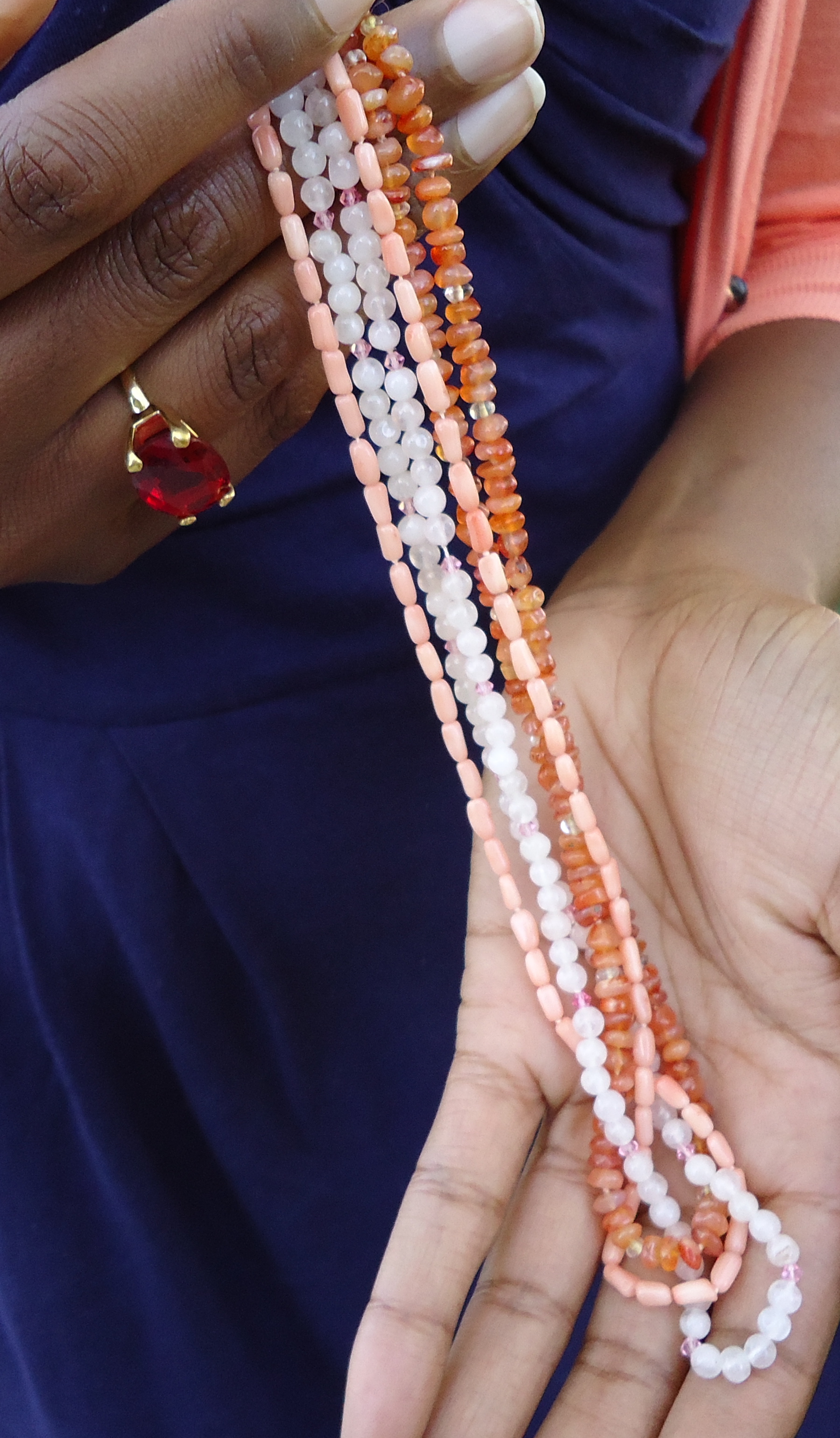 There are just under 48 hours left in the giveaway! Enter to win a $40 credit to design your own jewelry at Sheyna.com!
*
Outfit
Dress: Anthropologie
Cardigan: J. Crew
Ballet flats: Tory Burch
Ring: Kate Spade
Necklace: designed myself