Once upon a time, I found myself backstage at Diane Von Furstenberg's Spring/Summer 2014 show at New York Fashion Week. I'll let the photos tell the story…
This is the key that unlocked the gate, but I still had to get in the door. Instagram was only allowed general backstage, and I wanted to see something interesting. I saw people walking through a door marked "Diane von Furstenberg, 4:oopm", so I partially obstructed the "P+" and nonchalantly walked through.
How incredible it must be to walk for DVF. Before the show she instructed her models, "this is your chance to be the woman you want to be!" It was my chance, too.
The whole thing was amazing, but it went to a whole other level when Naomi Campbell entered. First I heard calls of "Where's Naomi?! Where's Naomi?!" Then W Magazine's Edward Enninful rushed her through. Somehow it seemed appropriate that she would enter in a whirlwind.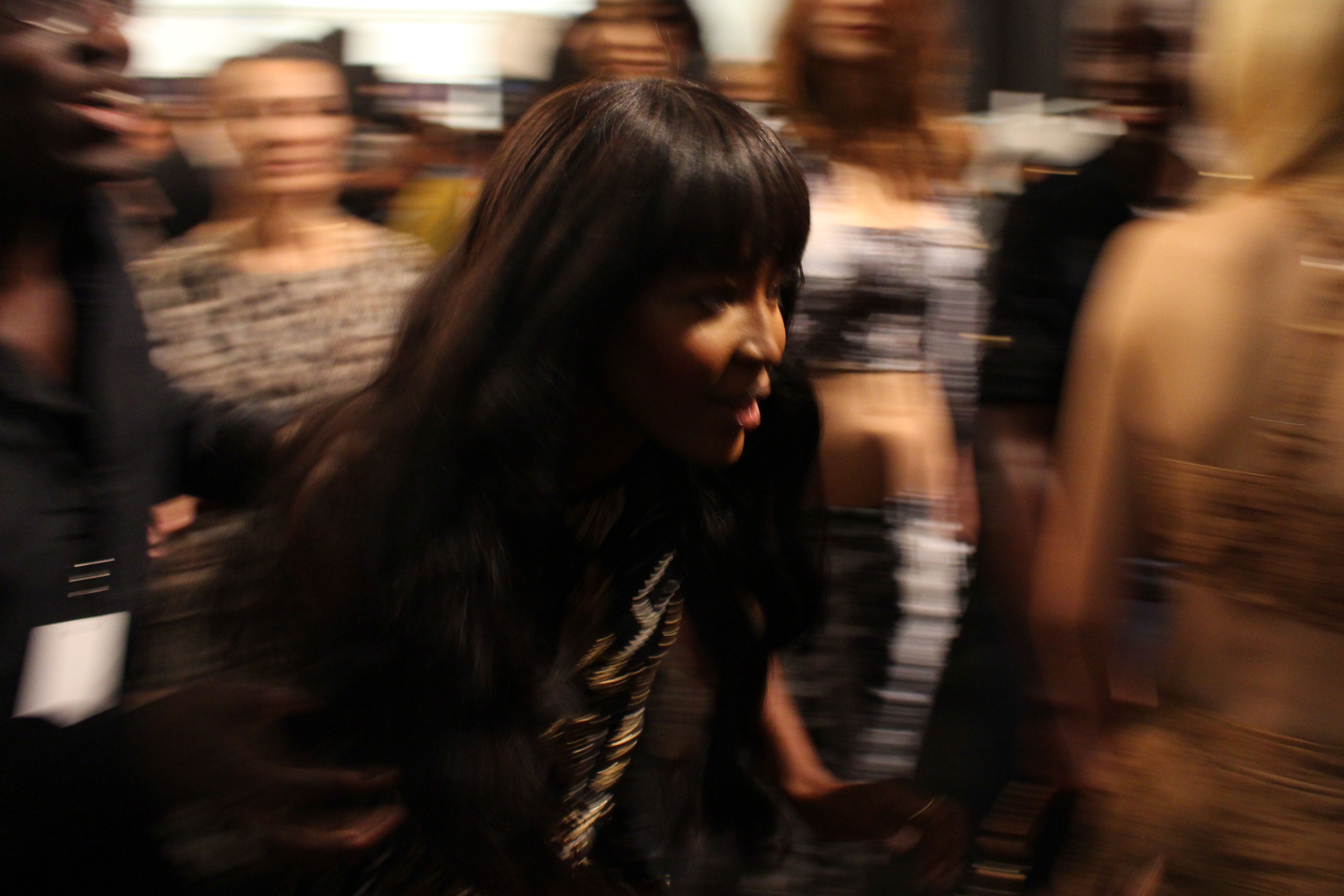 I got through the gate and into the door, but then the action moved, and I had to move with it. While the models were lining up for the show there was a barrier separating them from the photographers. As soon as the show was over and the first models were coming in from the finale I saw photographers nimbly ducking under the barrier to join the fray. So I did, too.
And then it turned into one big Naomi-fest, with a cameo by Vogue's Andre Leon Talley.
The End.
Who's who (top to bottom, left to right): my hand; Diane Von Furstenberg; Diane Von Furstenberg; Karen Elson; Karlie Kloss; Zuzanna Bijoch and Ji Hye Park; Maria Borges; Joan Smalls; Karlie Kloss; Anna Ewers; Jourdan Dunn; Joan Smalls; Holly Rose Emery and Sui He; Ji Hye Park and Catherine McNeil; Karlie Kloss; Ming Xi and Julia Nobis; Naomi Campbell, Andre Leon Talley, Joan Smalls and Naomi Campbell; Edward Enninful, Naomi Campbell, and Naomi Campbell's cheekbone; Edward Enninful and Naomi Campbell; Joan Smalls, Naomi Campbell, Maria Borges, Jourdan Dunn.