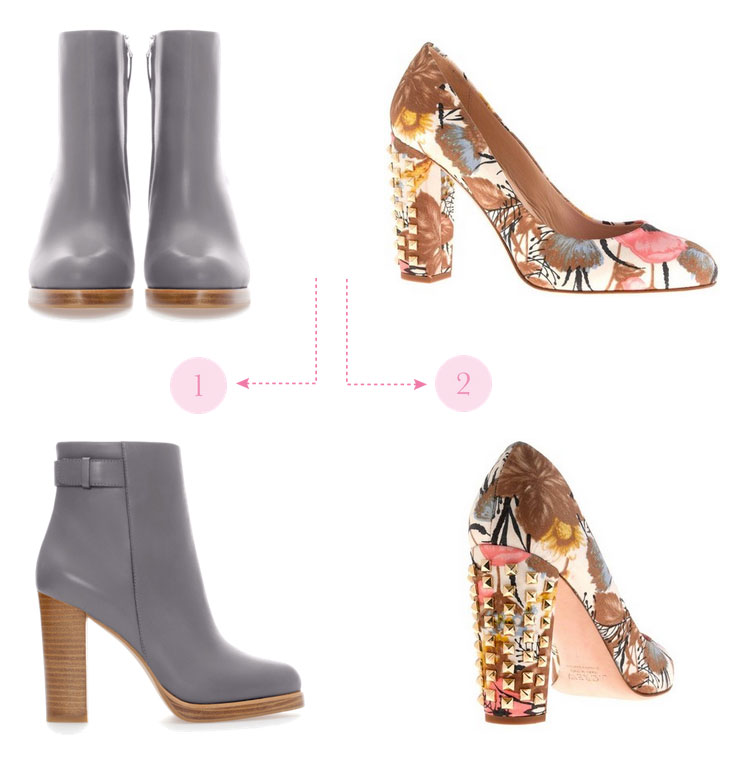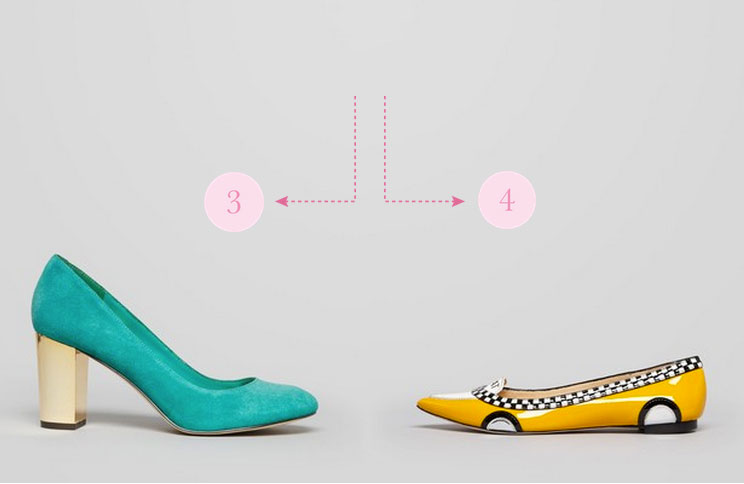 1 – Zara ($159)
2 – J. Crew ($350) (25% off through Thursday)
3 – Dolce Vita ($89) (more sizes)
4 – Kate Spade ($278) (more sizes)
It's not fall in San Francisco – we're just now getting our summer! But that being said, fall weather is actually prone to happen anytime, all year round. So since the rest of the country is moving into fall, I'm going to pretend that we are, too. Also, I always want shoes, all the time, so there's that. In fact, I recently put myself on a shoe freeze… And then I bought both the J. Crew pumps and the Dolce Vita ones. But in my defense – the J. Crew ones are supremely awesome (and on sale), and the Dolce Vita's are super cute and under $100, soooo… I think the Zara boots are beautiful, and the Kate Spade flats are so FUN! But I think something might be wrong with me if I buy four pairs of shoes in the span of one month? That would just be obscene.