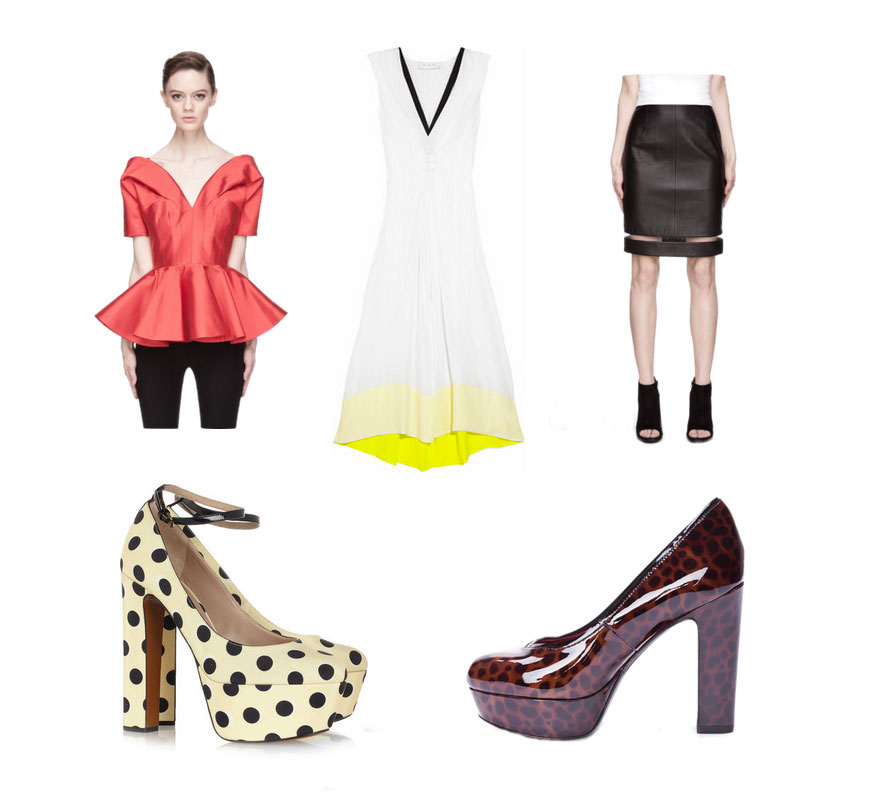 Alexander McQueen top // A.L.C. dress // Alexander Wang skirt // Marc by Marc Jacobs pumps // Rochas pumps
Remember those polka dot pumps? They should look familiar. Sadly my size sold out before they became affordable on Net-a-Porter. But what luck! I just discovered these spotted beauties. They're not the same and I probably wouldn't wear them for the same things… but they're currently on their way to me and I can't wait to rock em!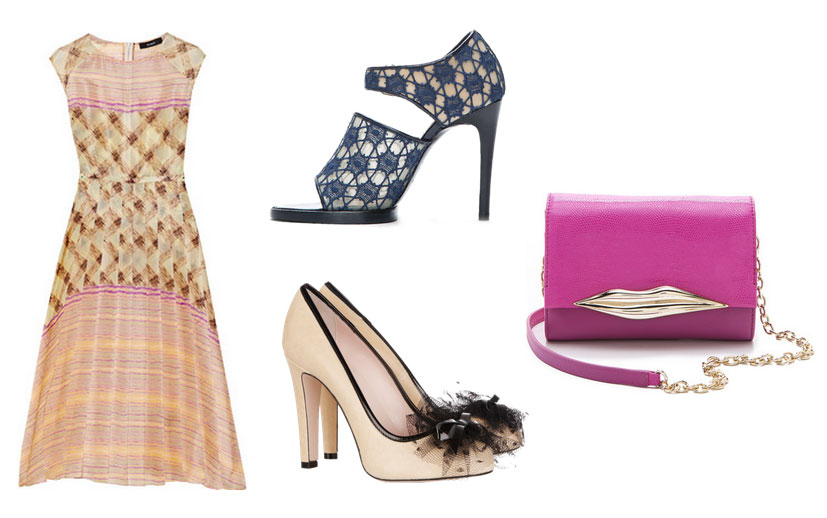 Suno Dress // Carven sandals // Diane Von Furstenberg bag // Red Valentino pumps
I've been playing the game with that DVF bag, and losing. It went down to $88 at Saks, and was promptly sold out. I've spotted it at a few other stores, and it's gone down from $245 to $172, but after you've seen it for $88 there's no going back.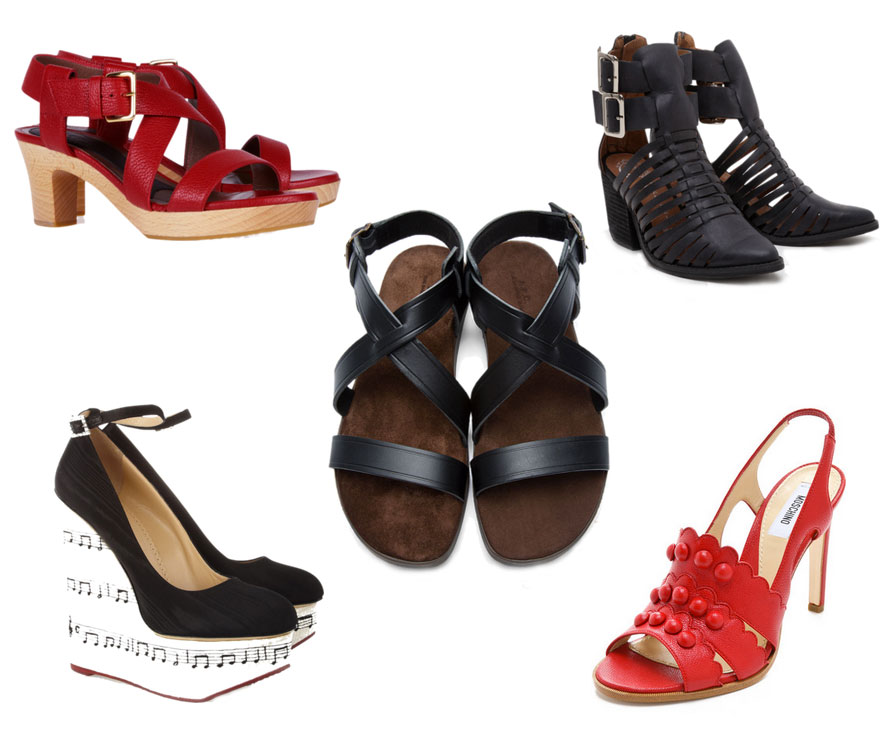 Marni sandals // Jeffrey Campbell booties // Moschino sandal // Charlotte Olympia wedges // A.P.C. sandals
Shoes. Just shoes. Sometimes I like to think about a life where sky high stilettos make sense. Or a life where I actually think I'm going to regularly wear all the shoes that I have. Until I figure that out, I might as well look!