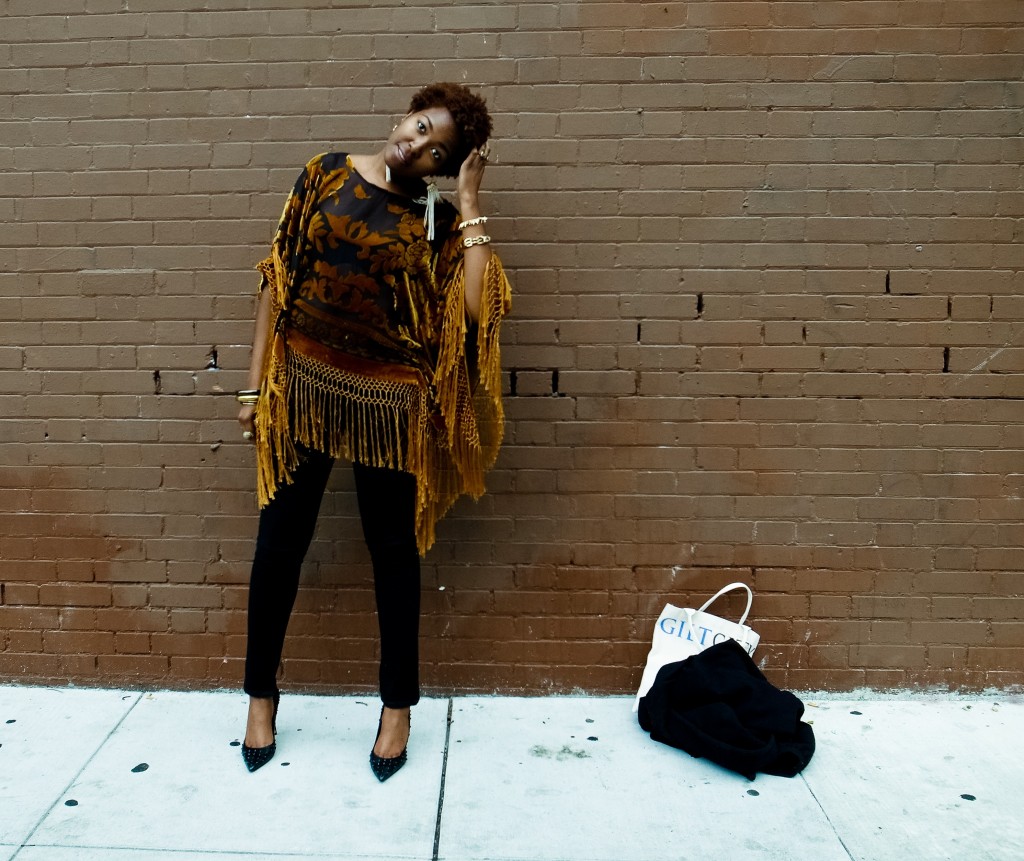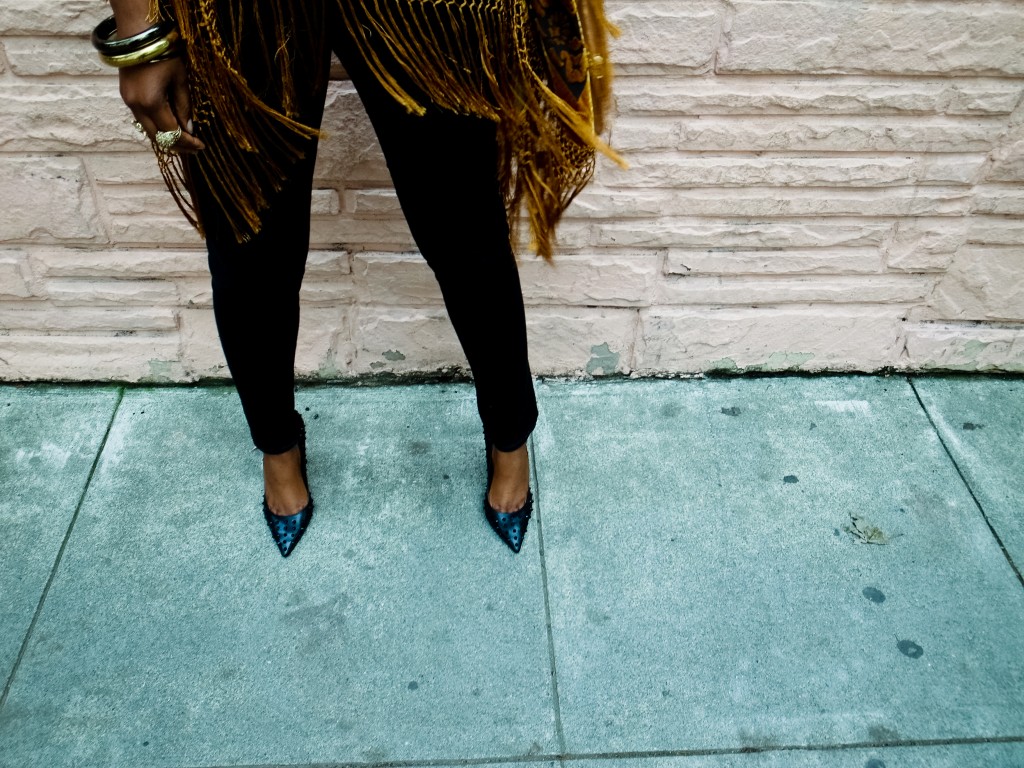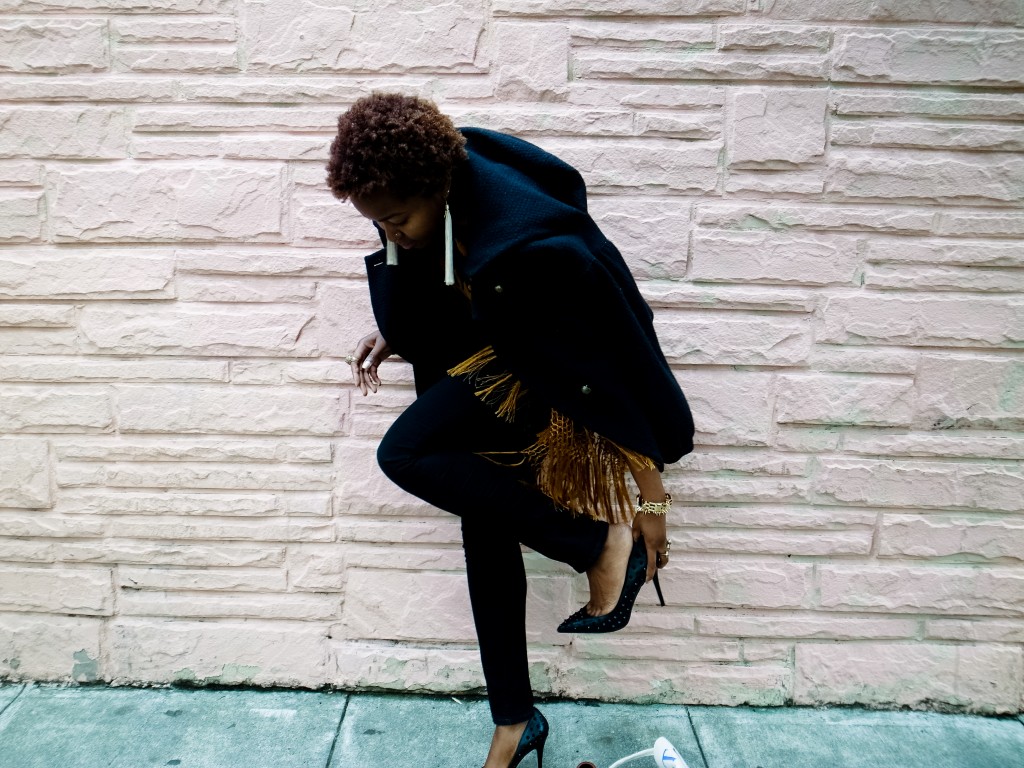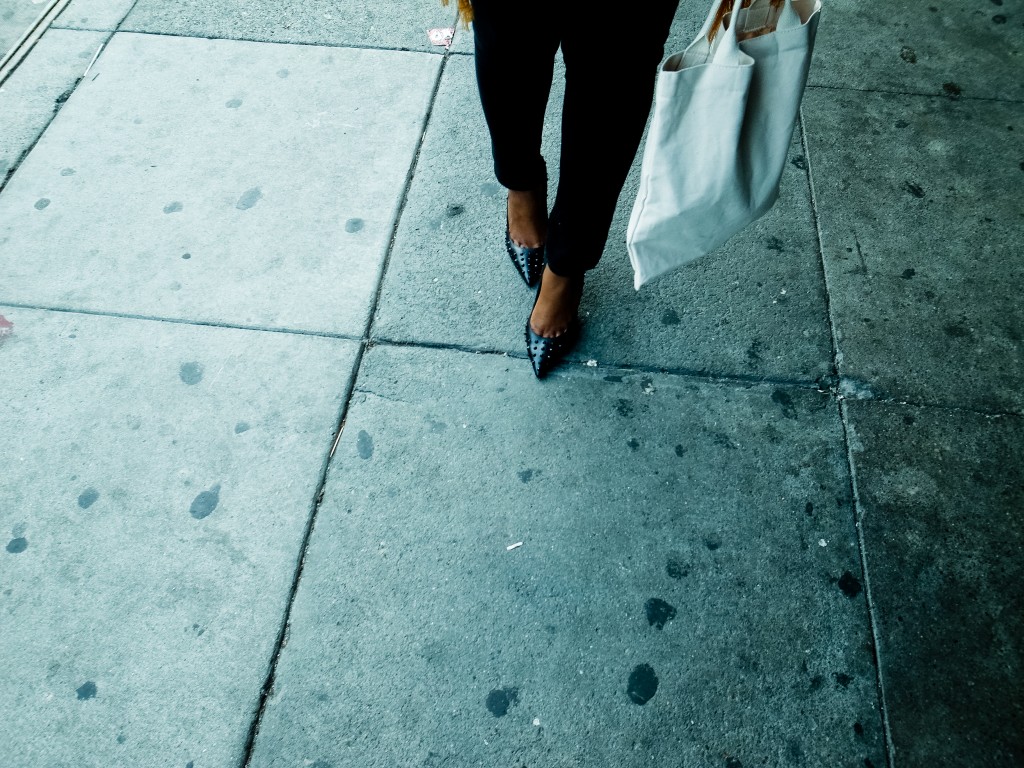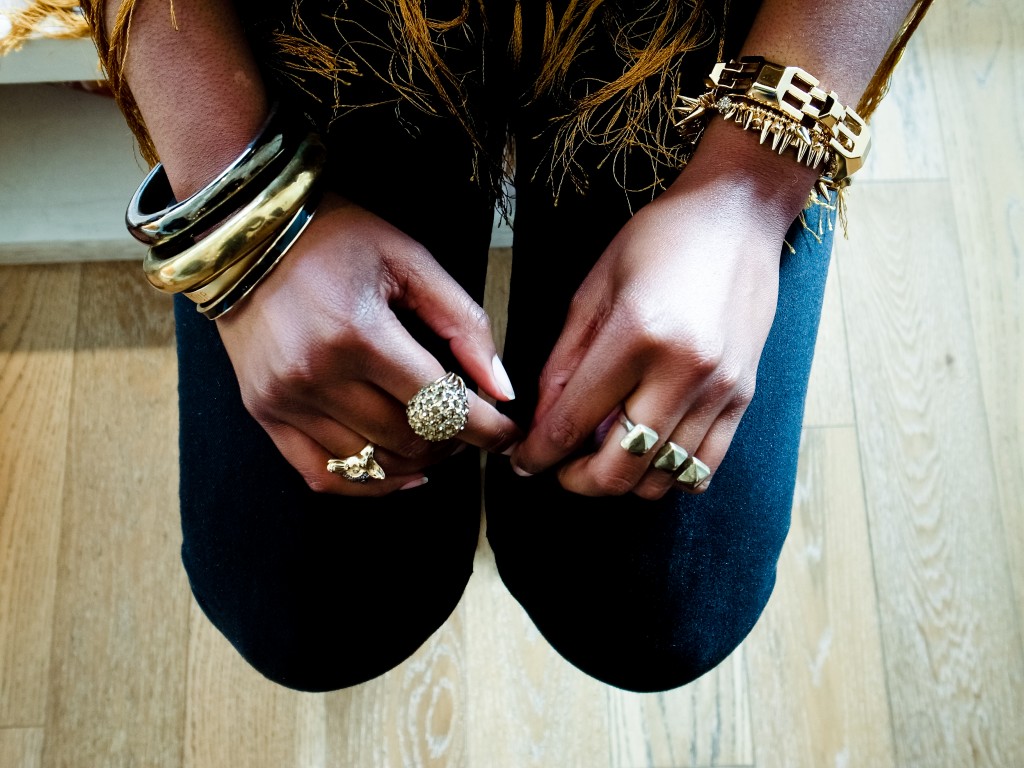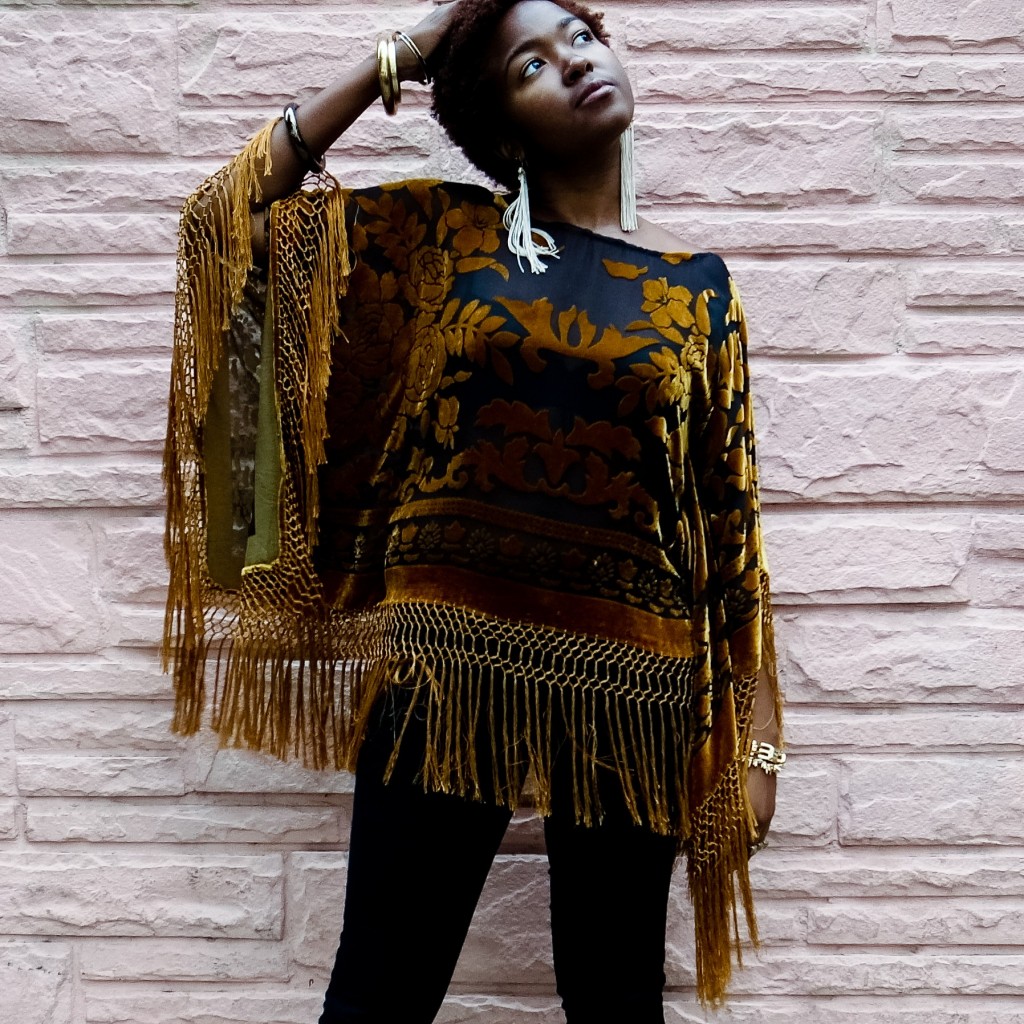 As soon as I saw this velour fringe poncho in the Dree Harper sale on Refinery 29, I knew it belonged to me. It has that 70s vibe that I love and all around had ME written all over it. So when a friend approached me about participating in a photo essay on personal style that she was putting together for her job (she works at a design firm), I knew this was the perfect piece to show my personality. As part of the photo essay she asked me the following questions and I wanted to share my answers with you – and I snuck in a question of my own at the end.
What inspires your personal style? Individuals largely inspire my personal style – whether celebrities, other personal style bloggers, or just people I see on the street. I see combinations that I want to reinterpret for myself or pieces that I think would be a great addition to my wardrobe. Other times just playing in my closet inspires me to put together new combinations.
How do you actually get inspired? I get inspired by activity – I live in a vibrant neighborhood and I love the constant mix of sights and sounds – there's often artists displaying their work on the sidewalk or music wafting down the street. I'm very inspired by craft. Whether from an indie designer, established brand, or artisans from another culture, I'm attracted to things that have context and a reason for being. For that reason I have a hard time with stores like Forever 21, where things are created simply to be bought. That's the opposite of craft. Finally, I'm heavily inspired by color, pattern, and texture. I love pieces with drama!
How do you inspire others? I inspire others by following my heart, working hard at my goals, and not giving up. On a more superficial level I constantly change my look and I think that inspires others to experiment more.
What inspires YOU?
Poncho: MISRED via Refinery 29; denim – the Gap; shoes – Truth or Dare by Madonna c/o Macy's; coat – Joie; earrings – Ashley Drapes by Ashley Scott; bangles – Amrita Singh, Heroine, Kate Spade; bracelets – Stella & Dot; rings – Stella & Dot, Banana Republic, Azil; tote – Gilt City.