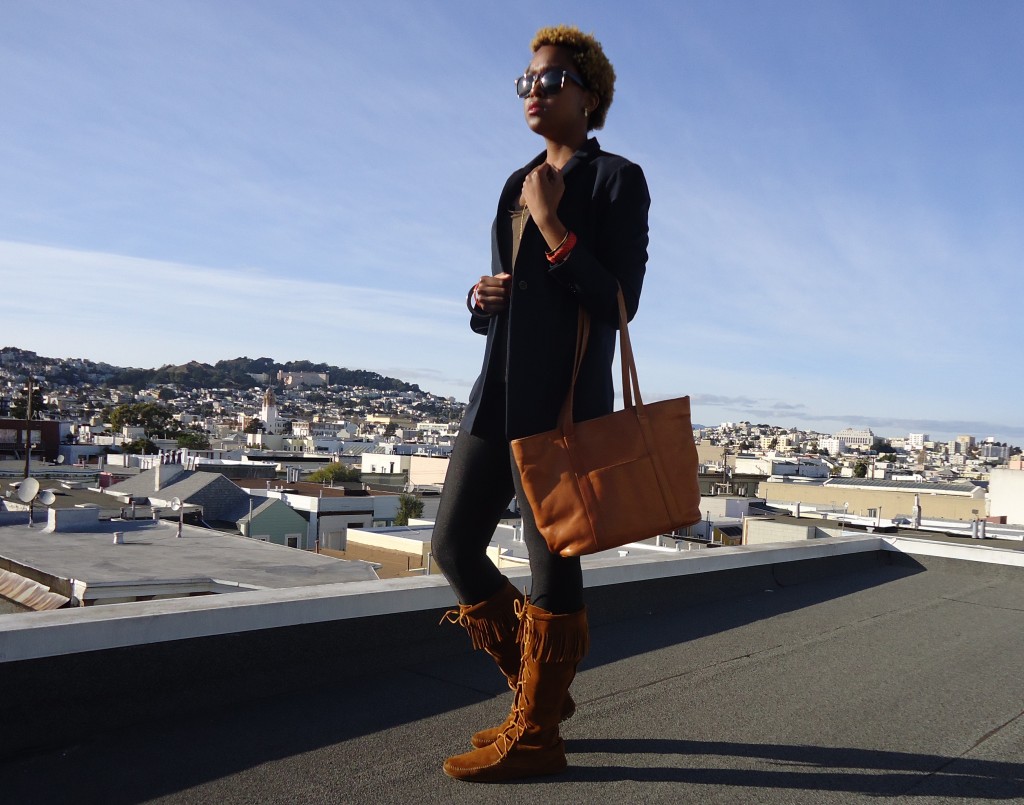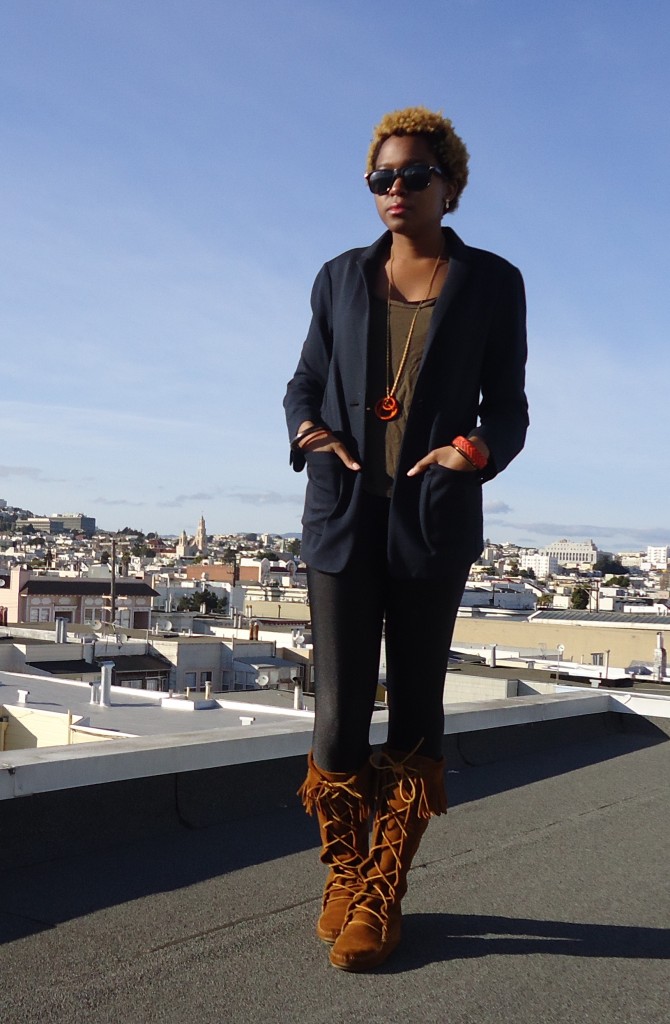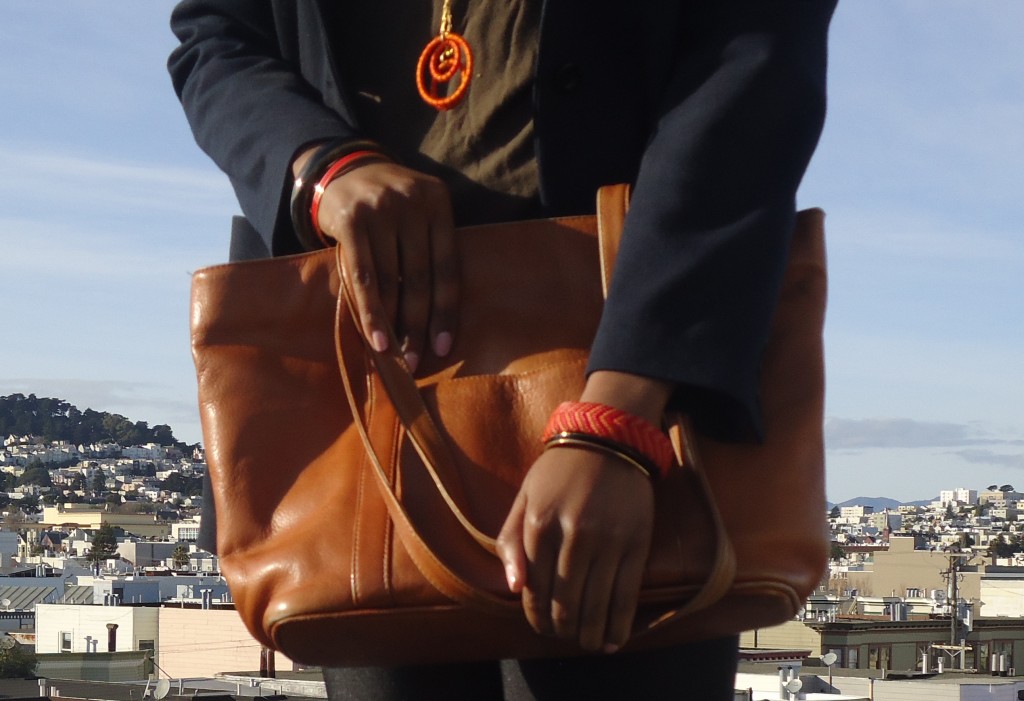 Some people think there's a rule against mixing black with brown. I clearly don't. Sometimes I consider brown a neutral, but mostly I think of it as a color; it really just depends on how I'm wearing it that day.
I recently rediscovered these boots, and I was wearing them non-stop all weekend. They're such an easy way to make an outfit more interesting. All I had to do was put them over leggings and throw on a t-shirt! I know I'm trying to be more inventive with my outfit combinations, but sometimes the easy way turns out just as good. What do you think – would you consider pairing black and brown, or did I commit a fashion faux-pas?
Boots – Minnetonka; leggings – American Apparel; t-shirt – RVCA; blazer – Banana Republic; necklace – Lauren Wimmer; bag – Latico; bangles – Amrita Singh, Kate Spade, gift from South Africa, Kate Spade.