Well hello. Thanks for joining me on my new site. I'm excited to debut a new look and new features!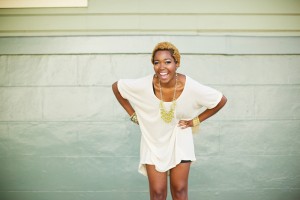 Lookbook: the Lookbook is a project I did with my friend Emily Scott of Gem Photo. Emily is a talented wedding photographer and passionate about her craft, but she is also a fashionista to the core. We thought it would be fun to get together for a photo shoot. Click on the Lookbook tab to see our collaboration.
Outfits: If you want to see ALL the outfits I've EVER posted, head to the bottom of the page, and click Outfits.
Bookshelf: I love books. I read them, collect them, and just like having them around. One of my favorite topics is fashion, and I've slowly been building up a library. I can't bring everyone over to browse my bookshelf at home, but I can display a virtual bookcase. This feature is still a work in progress, but click on the Bookshelf tab to learn more.
I'll be tweaking these features and possibly adding more in the weeks to come, so take a look around, play with stuff, let me know what you think!
*
I am really excited about this redesign, and I hope you enjoy it as much as I do! And now that I have finally updated my look, I want to help you update yours as well! I'm teaming up with Google Places to give one lucky SF Bay Area reader a $100 gift card to Anthropologie. (Apologies to non Bay Area folks, I'm working on a giveaway that everyone can participate in.)

Google Places helps you find, rate and share places you know, and to discover new ones you'll love. If you're a small business you can claim your listing for free, and get insights about your business. To enter this giveaway, create a Google Places profile and review your favorite boutiques and beauty spots in the SF Bay Area. You can review as many or as few as you like, but keep in mind the more you review, the more likely you are to win! One lucky reviewer will be chosen at random will win the $100 gift card to Anthropologie!
The deets:
Follow @GoogleSF
Go to Google.com/places and select "Start Rating" (you'll need to create a Google account if you haven't already).
Fill out this form: http://goo.gl/LDYBq
Review as many SF places as you like by 11:59 P.M. on Sunday, December 18th. Each review you write will be judged as a new entry.
The winner, chosen at random, will be notified via email on Tuesday, December 20th.
For every contestant that writes more than 50 reviews, you will automatically receive an awesome Google Places swag bag and be invited to future fabulous and free events, so get writing!